Email tokens are a great way to easily include various components of your webinar into your email using a shortcut method.
Create custom registration fields as custom email tokens to include into your emails. This way, during your registration, if an attendee answers a question to that custom registration field, they would receive an email that includes their answer.
For example, if an attendee expressed interest in a registration field about a specific topic, that answer would reflect in their emails (registration confirmation, reminder, etc.) as a reminder of what their interest was for your event. It helps to keep the attendee engaged before the event and gives insight into what your audience is most interested in hearing about.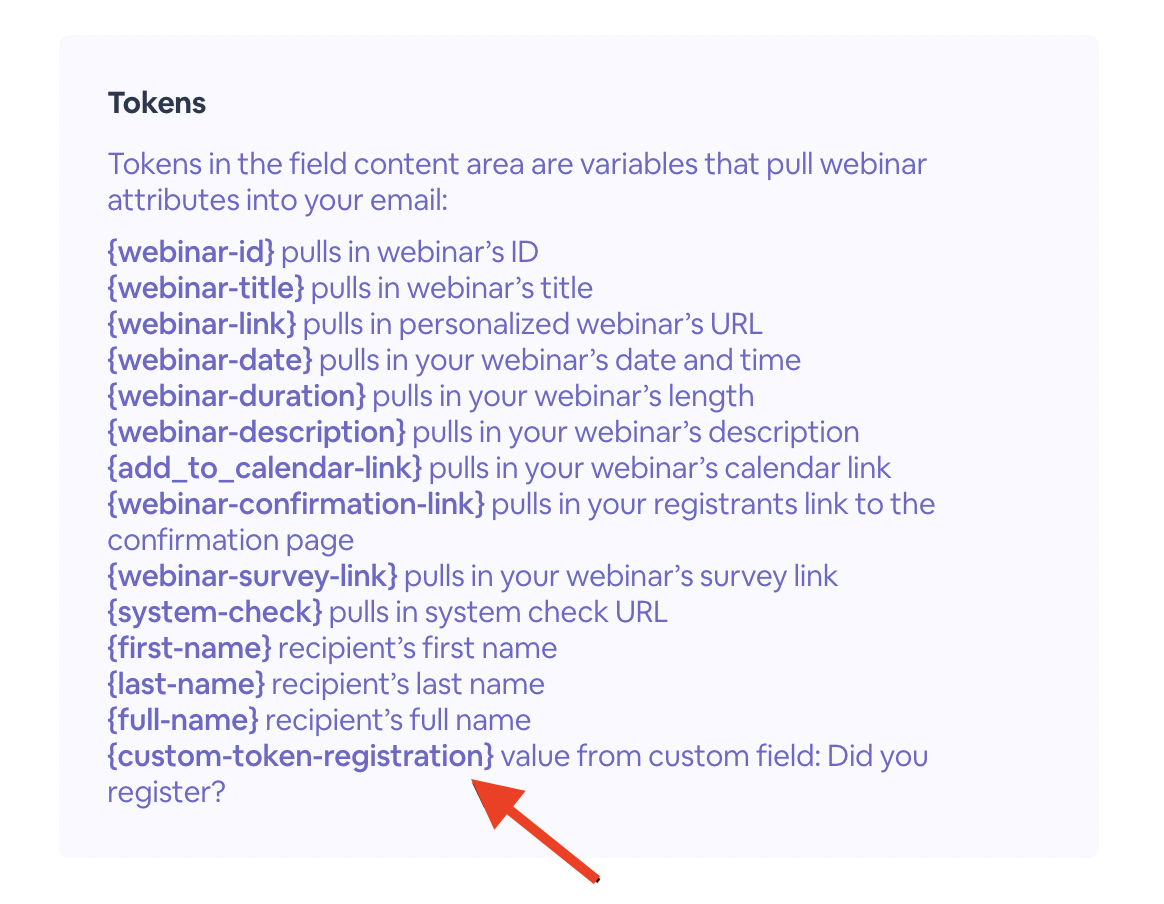 Learn more about how to use custom email tokens below.
How to Create a Custom Token from a Custom Registration Field
Note: Custom Email Tokens are only applicable to: Registration Confirmation, Recording Published, Post Webinar, Feedback Survey and General Emails.
First things first, you will need to create a custom registration field. To review the steps, click here.
1. On the Custom Registration Fields page, click Add Field.
2. Enter in your registration fields: title, response type, default value
3. Scroll down and click Create email token from response. A separate text box will populate below to enter in the custom registration field's email token name.
Note: Only numbers, letters, and underscores are allowed in the token name.
4. Click Save Field.
Afterwards, go to your Emails & Invitation page. (Review how to create and customize event emails here). Click on any email, and go to the email's Email Content. When you scroll to the bottom, your custom token will appear to utilize within your email's message.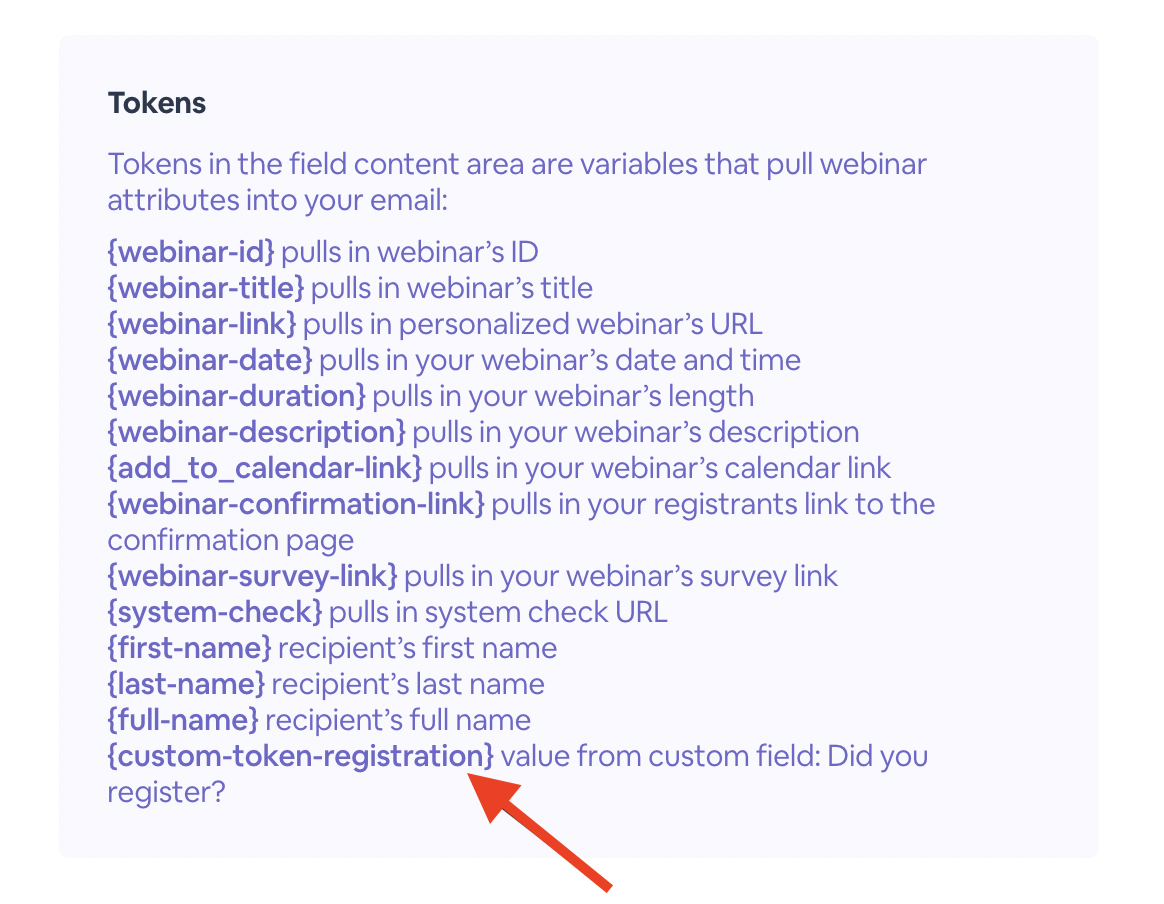 In the screenshot below, I created a custom registration field titled "Tell us what you are interested in learning about during this event." My registrant entered, "BigMarker," and in my email I wrote "You've shown interest in {custom-token-interests}" (the token name). This is what the registrant received: