Give your audience multiple viewpoints during a presentation by sharing a secondary camera using BigMarker's newest feature.
Your virtual events and webinars just got a serious upgrade. For presentations that need a little extra demonstration, share a secondary camera angle and give your audience a more detailed look into the materials you're describing. This feature gives you the opportunity to better connect with your audience by remaining on your primary camera while at the same time using your secondary camera to show a written formula or a real-time illustration.
Follow our step-by-step instructions below to connect a secondary camera for your next event.
1. During your live webinar or event, and at the time when you're ready to share a secondary camera angle, click the Share Content button at the bottom of your screen. Under the CAMERA tab, click Add Secondary Camera.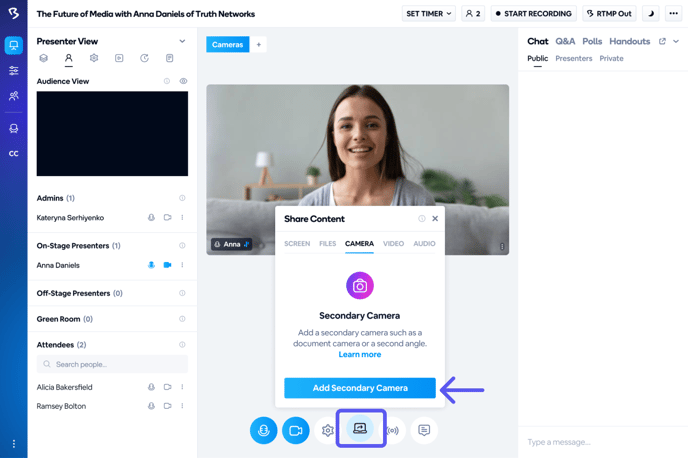 2. Next, you'll be asked to select your video input from the dropdown menu.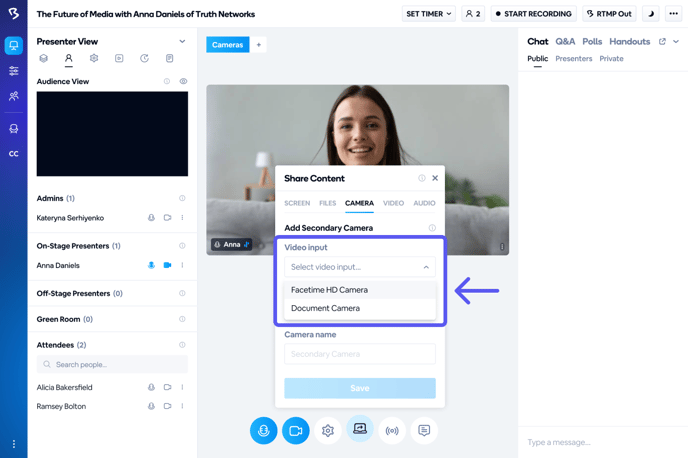 3. Once you've selected your video input, choose a video resolution, add a camera name and click Save.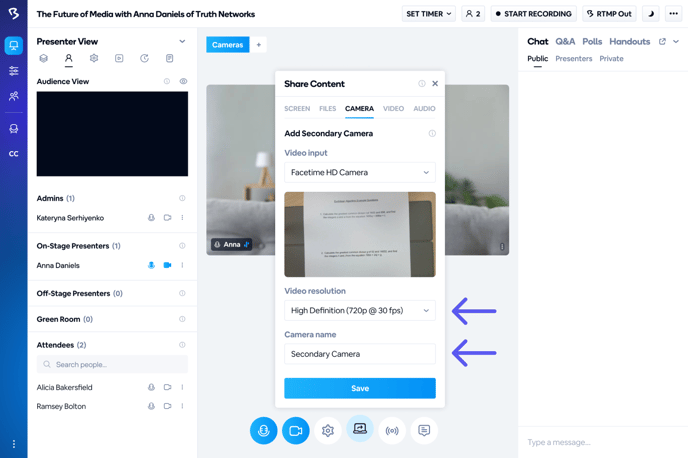 4. After clicking the Save button, your secondary camera will appear on screen beside your primary camera, and your attendees will be able to see that video stream. You'll also notice that similar to your microphone and camera buttons at the bottom of your screen, the Share Content button is illuminated blue, denoting an active state.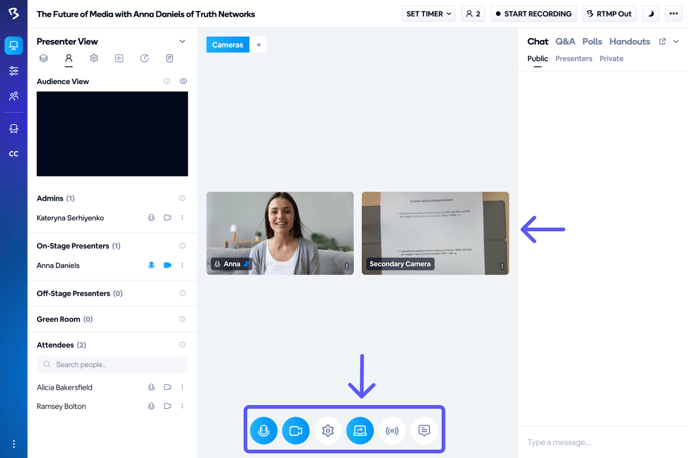 5. To edit or delete your secondary camera from your presentation, click the Share Content button, select CAMERA, and beside your secondary camera's name, you'll see three dots for a dropdown, where you can access Settings and delete the camera. Alternatively, you can select the three dots on the bottom right side of the secondary camera on your screen for the same dropdown menu options.