How do I test My Computer or Mobile Device to see if it passes the System Requirements?
Before joining a webinar, you can do a quick system requirement test by clicking on the link provided in the registration confirmation and reminder emails.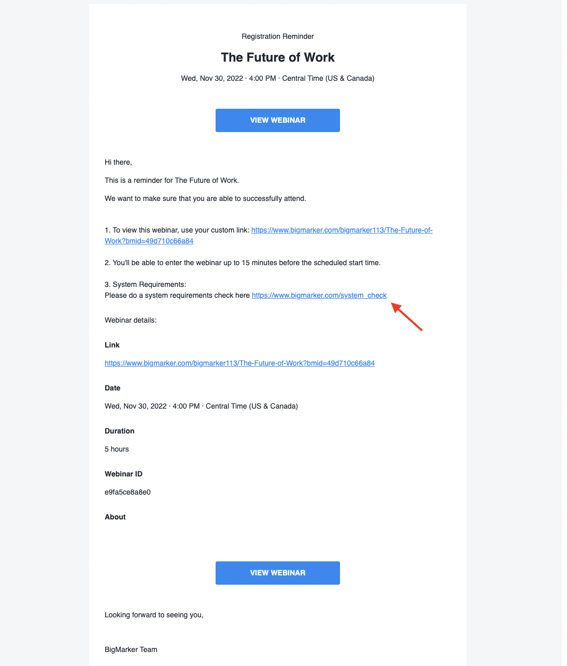 Furthermore, when you visit any webinar landing page, there is an embedded test on that page. If you fail a specific system requirement you will receive a warning.
Please visit the Troubleshooting section in the Help Center for further tests and help of your computer's setup.
If you need help, please contact support@bigmarker.com