If you have questions, comments or having difficulty joining a webinar, you can contact the webinar host directly for more information.
There are a few ways to contact the webinar host. Learn more below.
From the invitation or reminder email: Most emails sent from the host or presenter of the webinar should have a reply email address or other contact information. Please email them directly.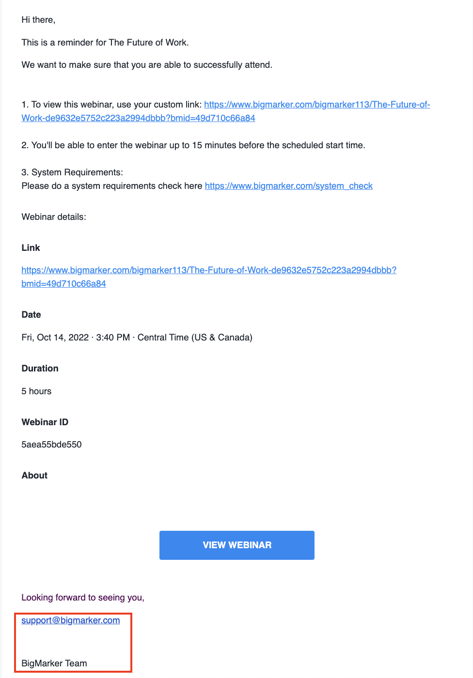 From the webinar landing page: Click the contact button under the names of the featured presenters to get in touch.
From the Channel: Most webinars list the Host Channel contact information. You can get to the channel by clicking the Hosted By contact button or clicking the Host Channel's Logo in the lefthand corner.
BigMarker support has limited information about the contents of the webinars hosted on our platform. It's always best to contact the presenters or host channel administrators if possible.