Follow the troubleshooting steps below if your microphone is not working
1. Take a look at our System Requirements section
2. It can take a few seconds for the mic to load, make sure that you are not turning it off and on before it's had a chance to load. Click the Green button up top, not the one in the control panel. The mic button in the control panel will block your microphone.
Check to see if your microphone is turned on (mic icon should be green).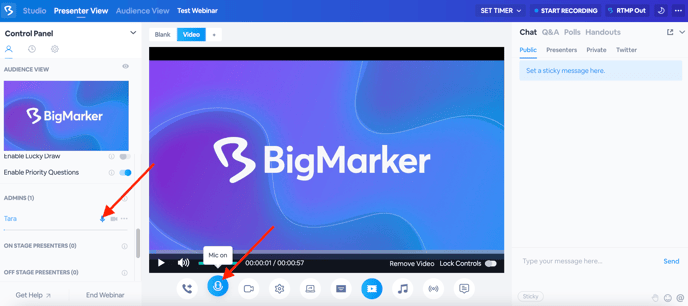 3. Make sure you are not muted (mic icon should be green, no red mute icon).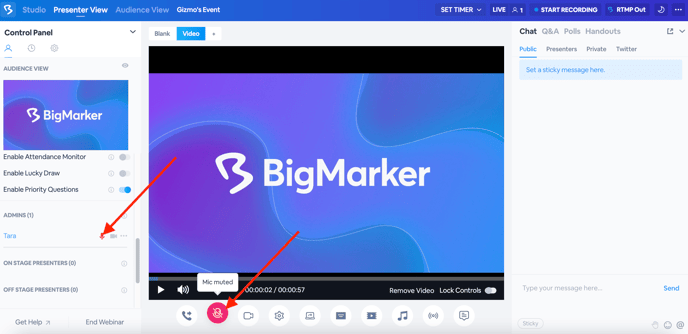 4. Exit the webinar room and come back in. Try sharing again.
5. If you are using an external mic, unplug it and leave the room (you can try using it again, or keeping it unplugged).
6. Are the sound bars moving in the room? If not, the microphone is not working. The audio bar will appear under your name in the control panel.
7. If this is the first time using the room, make sure you clicked the allow button in the address bar.
8. Is there another program that may be using your microphone? Like Skype or Go-to-Webinar? Quit those programs and re-enter the webinar room. You may want to quit ANY other apps or close any other tabs you have open.
9. Try reloading your browser or restarting your computer.
9. Check and adjust your microphone settings (input).