Seamlessly share your Youtube Video content directly with your audience with a few easy steps.
You can share Youtube Videos directly with your audience in the webinar room. If the video is not pre-loaded, you are able to paste the Youtube URL directly into the room and play from there. This gives you a seamless input and output process in sharing your YouTube content with your audience. Learn how to share YouTube videos below.
How to a Share YouTube Video in the Webinar Room
1. Make sure you are in your webinar room.
2. On the bottom of the screen, click the "Video" button.
3. Paste your YouTube URL in the "Add a Youtube video" field. Click "Add Video."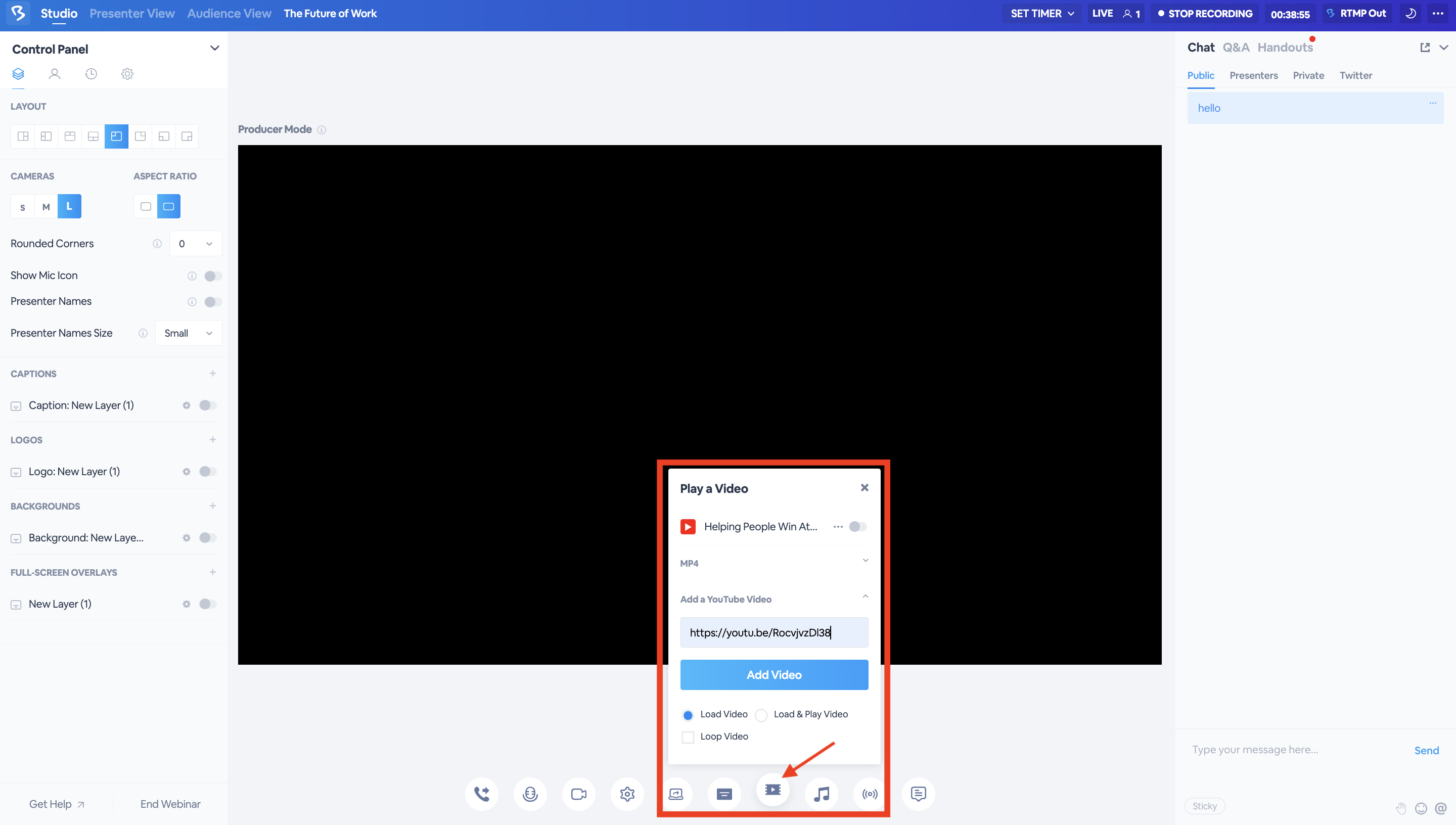 Note: To locate the URL, go to the YouTube page of the video to be shared, copy the URL of the page, or copy the specific link provided under the "Share" tab.
4. Toggle the video on to start playing. It will play, stop, or fast forward for everyone.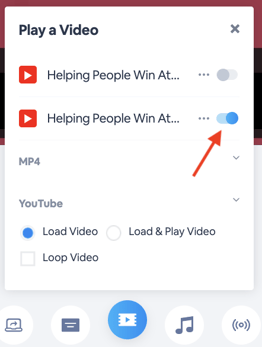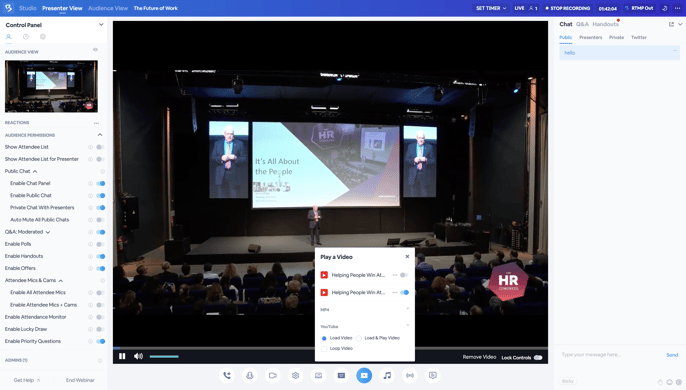 YouTube Sharing Tips
If the video is Private, it will not play for other users. The video must be Public or Unlisted. Also, if you do not allow embedding, it won't play in BigMarker's conference room either. Here is more help in regards to YouTube privacy and embedding.
If you are using "adult" content, people with "Safety Mode" on will not be able to watch it. This is tricky to fix. Basically, the attendee needs to go into their personal YouTube settings and turn off "Safety Mode".
If your Mic is on, it will still be going as the video goes. So, if you talk, you will talk over the video. However, this may cause echo, so you will need to turn down your volume on your computer.